There is little question things look primed for a major El Nino to rapidly develop in the coming weeks due a major subsurface Kelvin wave racing eastward across the Equatorial Pacific.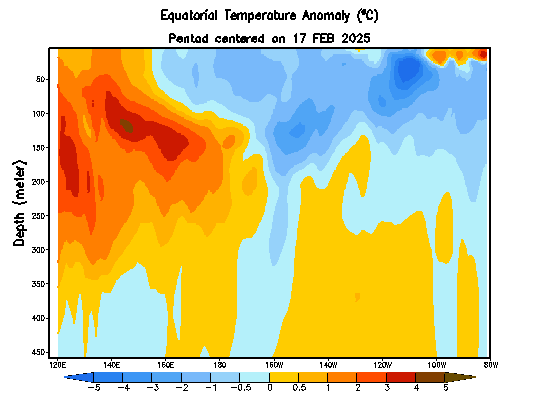 At The same time this Kelvin wave is being being reinforced by a horrible WWB currently taking place
When looking at these two factors in combination with a pretty major tanking of the SOI it is hard to be optimistic about our chances of escaping a significant warm ENSO event. On the other hand the atmosphere has proven to be very hostile to potential El Ninos in recent years and there is some chance we could escape it. In this case there is evidence the MJO will be entering a phase hostile to El Nino at about the same time the warm subsurface water tries to emerge off the coast of South America. If the MJO forecasts are correct it's reasonably likely the AAM will turn negative later this month which would also be bad news for a developing El Nino. All this having been said, I would have to conclude the chances for a significant El Nino later this years are about 70% to 80%. We will know a lot more in a few weeks when that warm subsurface water breaks the surface in the eastern Equatorial Pacific.
If we have a significant El Nino next winter the chances are high the last half of the winter will be a total loss, but some El Ninos do feature some cold and snow chances early on.