Who's ready to flip the calendar into May? After what has been truly a historic April in terms of snow & cold weather for much of the nation, I'm sure everyone on here has had enough of Ol' Man Winter. It's time we focus on gardening, outdoor activities, and last but not least.....shall I say...Severe Wx????. Is mother nature going to provide us with a phenomenal open to the month? Yes...a nice reprieve is on the horizon and this should kick start planting season across our ag belt.
Let's discuss....
The Euro Weeklies have been quite dry in recent runs but is now trending towards a wetter pattern Week 2-3 which fits the LRC quite well. I wasn't really buying into the dry look it has been advertising of late. There should be several chances of severe weather mid and late month across our sub. As the long term long wave trough cycles through during the middle of the month, I'm expecting to see several frontal systems which will lead us into a increased likelihood of severe weather.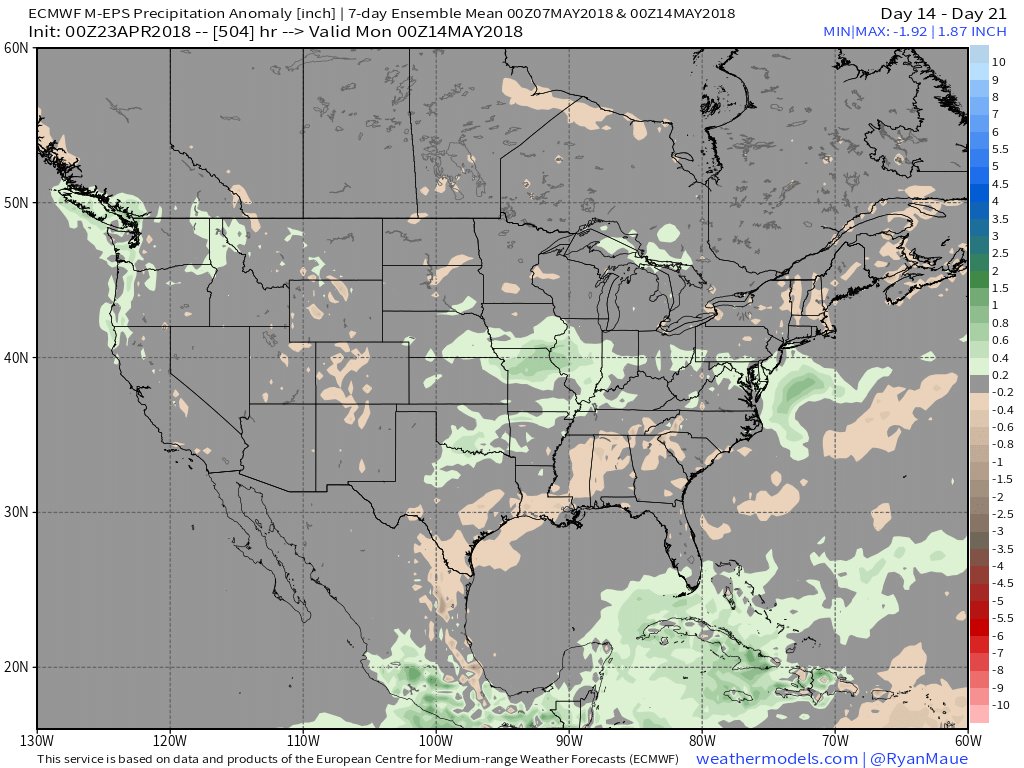 Meantime, most models are advertising the 1st 80F day of the year for a lot of us in the Plains/MW region....this is going to feel fantastic.