Folks, we are at the midpoint of the year which has produced epic precip and weather extremes across the heartland and our Sub. Will this pattern continue? What does nature have in store for the month of July?? I can guarantee you one thing, it won't be a boring month for the majority of us. As we enjoy the bliss of Summer, which has been hibernating up until now for many of us across the northern Sub, the return of an overall cooler/wetter pattern is shaping up late in the 1st week of the month. How wet will it get and will there be abnormal severe wx???
Let's discuss....
Firstly, it's becoming very evident that the models have been busting on high lat blocking in regions where we know the LRC has shown blocking in previous cycles. Not only that, but it is my opinion that we are reaching a point in the solar cycle that we should expect to see high lat blocking for the remainder of this year into the following year. With that being said, if you are seeking cool weather in the Plains, your in luck, bc the pattern is going to switch back to a cooler one and likely remain that way for the remainder of this month once we get past the 4th of July holiday.
The overall northern hemispheric pattern consists of an amplification of the N PAC which shows a deep negative/trough south of the Aleutians, in turn pumps a massive Alaskan Ridge, which creates a downstream trough into North America. It has been my long standing opinion that the west will fry next month and the anti cyclone will develop across the west/SW this month leaving the majority of us in a relatively comfortable month in terms of temps.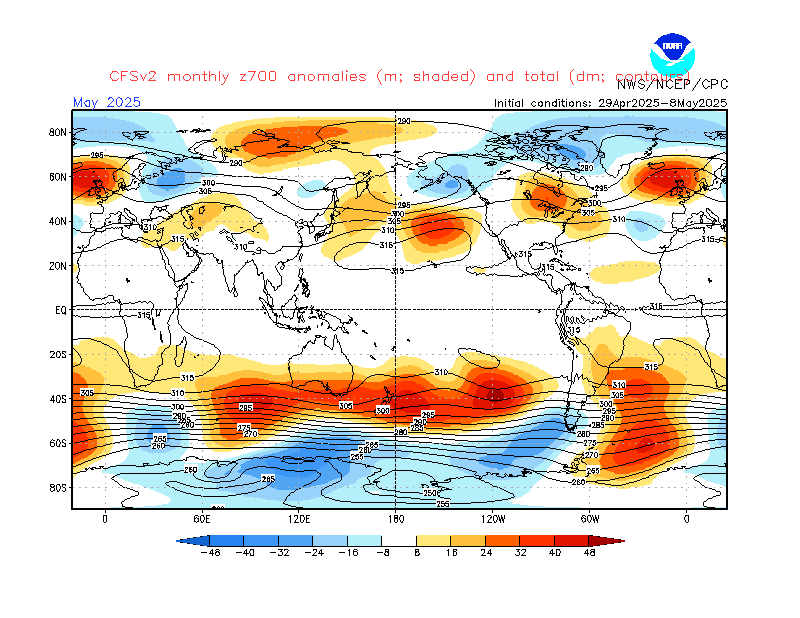 What is on the agenda in terms of the LRC??? I'm expecting an active 2-3 weeks starting late next weekend that should last through most of the month, esp across the heartland, as I believe the pattern gets a bit suppressed later in the month which will probably dry things out a bit across the Upper MW/GL's and maybe into parts of the eastern MW region. The atmosphere is going to flash some very interesting weather across our continent this month and I'm looking forward to witnessing it with you.